Videos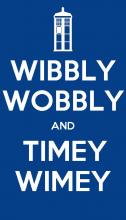 Q: "Can you add simple text to a Date Format value in Drupal?" A: YES! [This was news to me]
Preamble:
It's been 19 months since my last blog!
What better way to break the silence than with a new blog post with a video!?!?! My goal for 2018 is to create a couple Drupal 8 videos a week and announce them with a blog post here at
DougVann.com
. Module reiews, How-tos, Demos, & MORE. I'm also taking
REQUESTS
!