Submitted by
dougvann
on Sun, 2011-08-14 15:14
Nate Byrd 1959 - 2011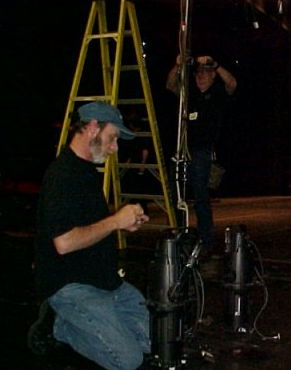 This is a blog post I wish I didn't have to write.

Last night, while I was celebrating the success of DrupalCamp Asheville2011, the Indiana State Fair was under way where no one suspected the tragedy that was about to occur. I have built that same main stage many times and worked with many acts that have performed there. Many of you know that I am a Journeyman member of the International Alliance of Theatrical Stage Employees IATSE Local#30. I have enjoyed working with them for 14 years but now only take the occasional gig as I work full time as a Drupal Trainer and Developer.
Insane winds crossed the Fair and toppled the giant truss structure of the main stage; causing a horrific loss of life and considerable injuries. At the time of this writing http://indystar.com has been the best source of information on the tragedy
I don't have much time these days to work with the Stagehands Union but I have been looking forward to February 2012 when Indianapolis plays host to SuperBowl XLI. If my travel schedule permits I will definitely be making some time to join in on the large volume of work that will be required to pull of this world-class event. I must say though that while I look forwarding to joining the production team, I will be extremely sad that I will not be sharing this experience with my dear friend Nate Byrd.
I want to close this post with a poem that Nate and I have shared many times. We discovered on a Mannheim Steamroller show that we both had a deep love for Robert Frost and specifically a single poem of his that we had both memorized and adored our whole lives.

Fire and Ice
Robert Frost
Some say the world will end in fire;
Some say in ice.
From what I've tasted of desire
I hold with those who favor fire.
But if it had to perish twice,
I think I know enough of hate
To say that for destruction ice
Is also great
And would suffice.