Submitted by
dougvann
on Sat, 2014-10-18 15:41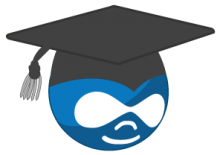 Drupal Camp Road Warrior
By the end of 2014, I will have hit 50 Drupal Camps! It took 72 months to hit 22 cities, in 16 states! In that time, I've seen Drupal Camps run in almost every conceivable way possible. From Madison WI to Orlando FL, from NewYork NY to San Diego CA, I've seen thousands of attendees flocking to these events, all with the hopes of growing in their knowledge and understanding of Drupal. In my experience, the system works -- mostly.
But, we can do better.

We all know the drill
You assemble a bunch of speakers. They will deliver a bunch of sessions. You try to group these sessions into tracks, if you can. You wrestle with how to add a few sessions about the Drupal Community or maybe about Business or a few odd sessions that don't fit into your tracks. Oh yah... You almost forgot about the beginners, so you have a session or two that demystifies one topic or another.

The N00B experience
You would be surprised at how many people show up to a Drupal Camp who don't know what a node is. Or if they do know what a node is, they don't know how to create their own content types. Or if they do know how to create content types, they don't know how to create Views. These people show up and attend sessions that they have little chance of comprehending. They sit down for up to an hour per session listening to senior developers from major Drupal shops talk about nodes and fields and blocks and views-displays and modules. The whole time they may be thinking, "Dang! I thought by showing up for a day or two I would start picking this stuff up!?" But they're not.

Meet the N00Bs
Who are these people who are "New To Drupal?" Well, for starters, they're probably not really that new to Drupal! Based on my experiences, here is an incomplete list of ppl who regularly attend my classes.
Certainly anyone who just discovered Drupal very recently and has come to the camp to gain a better understanding of Drupal. [This is not always the biggest portion]
Individuals who have been to a couple camps and have tried to read the books or watch the videos but still haven't had the needed "AHA!" moments to grasp it all.
Individuals who work for a University or Government or Company who uses, or is considering, Drupal. [This is a BIG ONE]

People, often with other web skills [sys admins, java, asp, php, etc] who are sent by their employers to scope out Drupal and/or to learn how to use it.
People coming to gain skills in an effort to alleviate their, or their employer's, dependency on vendors. [This happens a lot!]
New hires to Drupal shops or Design shops or shops offering web related services who are looking to better provide Drupal related services.
People who know plenty, but want to make sure they are properly grounded.
People who come in the hopes of asking lots of questions!
I've seen all that and more. Multitudes of people are coming to camps in hopes of really wrapping their minds around how Drupal solves the modern problem of publishing dynamic content on the web. Too often, without a day of training they leave the camp with the same [and more] questions than they arrived with.

What they really want/need
After attending camp after camp, it's a proven fact. People are coming to learn what Drupal is and how to use it. If the camp has no full day training opportunity then many are going to drown in the other sessions and simply not get what they really need.
I'll just be frank at this point. I believe that every camp needs to have a full day of beginner training. I believe that this training should be delivered not across differing tracks with differing speakers, but by the same individual, or group of individuals, working together to provide the full day of training. I have done this time and time again and I see the relief on people's faces as they gain a practical understanding of the power and flexibility of Drupal and how they can leverage it. This day of training starts them down the road of really learning Drupal. If there's a 2nd day of camp, I can PROMISE you that they will get far more out of it after a day of training.

How to provide a day of training at a Drupal Camp
There are many ways! Here's a list that is, by no means, exhaustive.
Some camps have a dedicated day just for trainings on the day before the regular camp.

This is effecive not only for beginner classes but for classes on SEO, Drupal 8, Module Development, etc.
Most often training takes place in the same location as the camp, but occasionally it is not.

Some camps simply reserve one track and dedicate it to a full day of training.

I've done this quite a few times where I have a room all day while others hop from session to session.
This is easier if you can't dedicate a whole day to training.

The content in the full day Drupal beginner's training.

In some camps someone leads the class through the Acquia curriculum of Drupal In A Day
Some camps have a vendor come in and do the training

Doug Vann! If you want me to join your camp and present a day of training call me at 765-5-DRUPAL or CONTACT ME
I've seen posts from BLINK REACTION & OSTRAINING about their various full day offerings at Drupal Camps as well.
If I missed anyone who has travelled to multiple camps and provided full day trainings in the past and would do so again, leave a comment and I'll add you here. :-)

Some camps have used the BuildAModule.com Mentored Training method.

The finances of a full day of training. Here's how I've experienced this as a trainer.

Some camps offer it for free or as part of the Camp fee that attendees have already paid.
Some camps charge attendees enough to cover the cost of catering.
Some camps charge a flat fee per attendee and share a percentage with the trainer.
Some camps procure a "training sponsor" and hand that sum off to the trainer.
Conclusion
Every Drupal Camp can do this! I've been invited to one-day camps and they give me one of their rooms for the whole day. I show up and deliver the full day of Drupal Beginner Training. Sadly, I never get to see any of the other sessions. Oh well... After 50 Drupal Camps, I've seen plenty of Drupal Sessions! :-)
Providing a full day of training will definitely raise your attendance. Universities, Governments, and Companies will send people. People will ask their employers to send them. Sponsors will really appreciate the fact that you're providing extra value to a broader audience.
Seriously folks... What more can I say?
Full Day Trainings at Drupal Camps is a Big Win for everyone involved!