Submitted by
dougvann
on Sun, 2010-06-20 10:06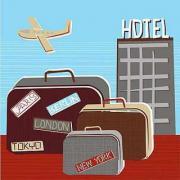 On the Road again!
I've done 3 Drupal events this month and I have 3 left
ALREADY DONE:
* http://WebContent2010.com June 7 CHICAGO See Doug Vann's Blog Post on the DUO site
* SouthEast LinuxFest June 12 SPARTANBURG, SOUTH CAROLINA
* DrupalCamp SC June 13 dougvann.com/drupalcamp-south-carolina-southeast-linuxfest-success
YET TO DO:
* Indiana Drupal Users Group DINNER Meetup June 21 Details
* Drupal LibraryCamp DC June 24 http://groups.drupal.org/library-camp-arlington-virginia-2010
* DrupalCamp Colorado June 26-27 drupalcampcolorado.org/
Why Do It?
The ecosystem of Drupal feeds off of the efforts of the community. These efforts include blogging, screencasting videos, speaking at events, writing books, etc. Each of us have benefited [and continue to benefit] from the efforts of others and many of us choose to benefit others in the same way.