Submitted by
dougvann
on Mon, 2011-07-18 08:42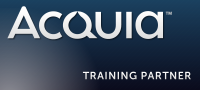 Dig into the powerful tools that make Drupal 7 the most flexible and efficient way to get your website online. In this introductory, hands-on workshop, you'll learn your way around the latest release of this popular web content management system. You will take on key tasks for building and administering a Drupal site: creating and managing content, granting user permissions, expanding your site's capabilities with key modules, and more. Drupal lets you accomplish these essential steps without writing a line of code. Join us for this one-day workshop, and see what you can do with point-and-click site building!
DETAILS / SIGN UP HERE Early bird pricing is $200
This year DrupalCampAsheville2011 is following suit with so amany other camps by offering a PreCamp day of paid training. Historically some Drupalcamps have tried to cater to ppl who are new to Drupal. This has met occasional success. The precamp training days now provide a way for camp attendees to get in the flow BEFORE the camp starts. Reports are that ppl are able to appreciate the camp sessions much more having gone through the precamp training.
I hope to see you there!